Hearing and Cognitive Fitness
Congratulations to your first step to better hearing and cognitive health. Following your hearing health consultation, this information may remind you of all you have learned today and help you keep track of your hearing and cognitive health.
IT'S NOT "JUST" ABOUT HEARING BETTER
Overwhelming clinical evidence shows the importance of hearing in the context of maintaining cognitive health. Even a mild hearing loss of as little as 25dB already impacts cognitive functions.
COGNITIVE HEALTH IS IN YOUR HANDS (EARS)
Hearing and cognitive functions depend on input from your senses to develop and to maintain. As we age and our sensory organs deteriorate less and less input is provided, resulting in a chain reaction of cognitive and social deprivations. These effects, if not stopped and reversed will lead to progressively more hearing and cognitive problems.
More hearing is one of the things (besides exercise and learning new skills) which is easily done with the help of a objectively chosen hearing aid technology, auditory field expansion and auditory training. All of which will make your hear more, better and easier and by extension provide the much needed input into your cognitive system to not only help avoiding cognitive decline but also can reverse it.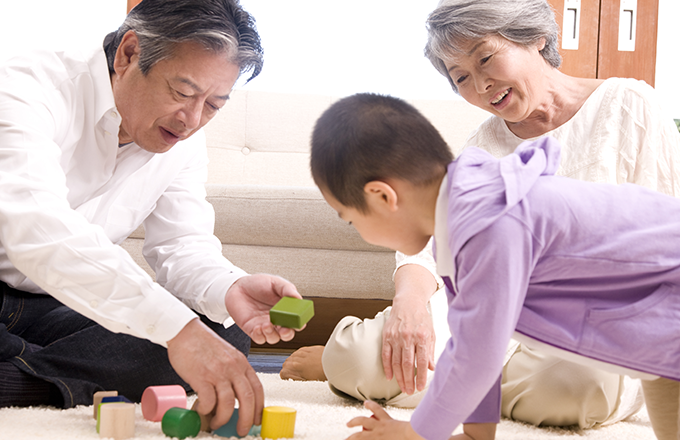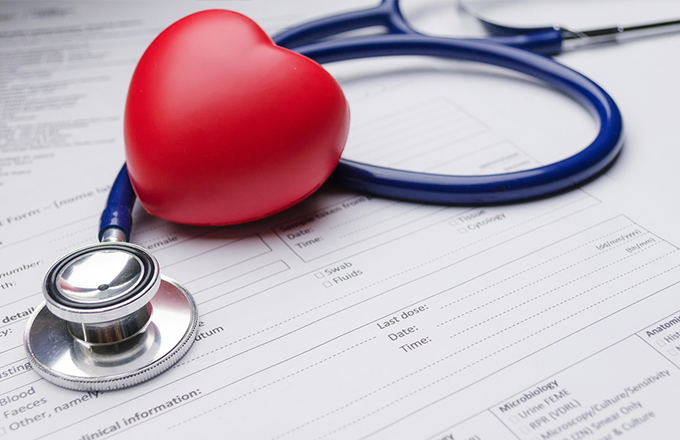 AUDITORY PERCEPTION AND IMPACT REPORT
Standard hearing screenings and even comprehensive audiological assessments do not necessarily reveal the full picture of your hearing status. The auditory perception and impact report clearly shows how many sounds your cognitive system is deprived off. It also shows the impact this potentially has on your risk of falling and your increased risk in developing dementia.
It also shows your target hearing field expansion for soft and loud sounds. Together we will work to very gradually make you hear more again to reach these targets.
KEEPING TRACK OF YOUR HEARING AND COGNITIVE HEALTH
As a simple visual summary, this guide shall help you track your hearing and cognitive developments and to seek treatment timely, before deprivation effects impacted the quality of your life. Once your test results are not in the green fields, it's time to take action.
HOW WE HEAR AND LISTEN
The process of hearing and listening is very complex and is to a large extend a cognitive process which develops and depends based on the amount and quality input from the ears.
HEARING TRAINING
More and better auditory input will automatically train and rehabilitate your hearing. For faster and better results, depending on your individual needs we will give you some hearing exercises or enrol you in a structured hearing training program.
HEARING AID STYLE AND TECHNOLOGY OPTIONS
While hearing technology prescription is objectively determined by your test results, hearing aid styles, size and high tech user convenience features are options you might chose based on your preference and lifestyle.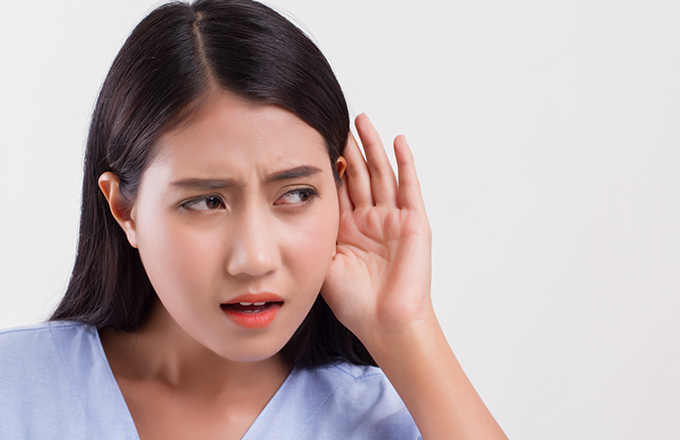 Why You Need To Hear With Both Ears
SAFETY

When a person hears with only one ear, locating sound in traffic is a problem.

IMPROVED UNDERSTANDING OF SPEECH

Binaural hearing helps us to sort out and understand individual voices. Prosody, Melody and Temporal language cues depend on binaural hearing.

BOTH EARS STAY ACTIVE

When a bilaterally hearing impaired person wears a hearing aid in only one ear, the unaided ear tends to lose its ability to hear and understand speech faster. This may become permanent if not corrected in time.

CUSHIONS LOUD SOUNDS

Sudden loud sounds lose much of their jarring effect when perceived with both ears.
BETTER FREQUENCY IDENTIFICATION

Many noises which sound almost alike when heard with one ear can be identified more easily when hearing with both ears.

SMOOTHER TONE QUALITY

Binaural hearing requires less volume, giving a more natural, comfortable sound to voices and music.

HEARING FROM BOTH SIDES

As nature intended, hearing with both ears allows you to enjoy a more normal social life.
Impact of Untreated Hearing Loss – Cognitive Decline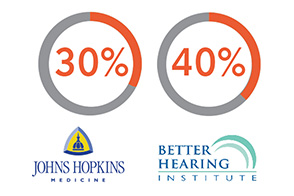 COGNITIVE DECLINE
Adults with untreated hearing loss experience a 30-40% decline in cognitive abilities.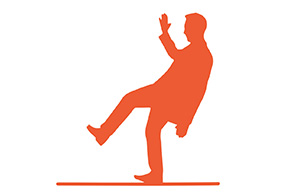 BALANCE
People with mild hearing loss are 3x more likely to have a history of falling. Every additional 10 decibels of hearing loss increases the chances of falling by 1.4x.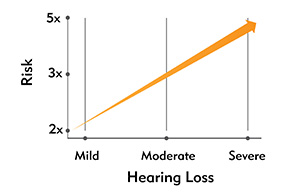 DEMENTIA
Adults with untreated hearing loss are more likely to develop dementia.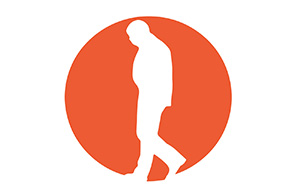 DEPRESSION
Those with untreated hearing loss have significantly higher incidence of feeling of isolation and depression.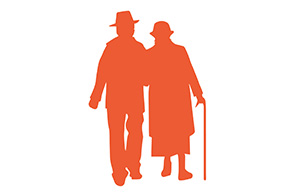 LIFESPAN
Studies show, older adults with untreated hearing impairment have a shorter lifespan than peers with a hearing problem that wear hearing ads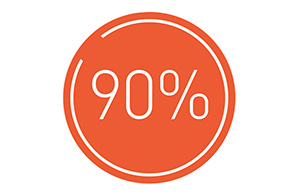 TINNITUS
90% of people with tinnitus have hearing loss.
Talking with a loved one
Hearing loss doesn't just affect the person who has it. It also affects spouses, family members and friends. From frustration with having to repeat things over and over to heartbreak at seeing someone you care about isolate themselves from the people and activities they love. The negative effects of hearing loss cast a wide net.
Convincing a loved one to seek help is the right thing to do, but it's not always easy. This brochure provides some dos and don'ts to help you approach this important subject.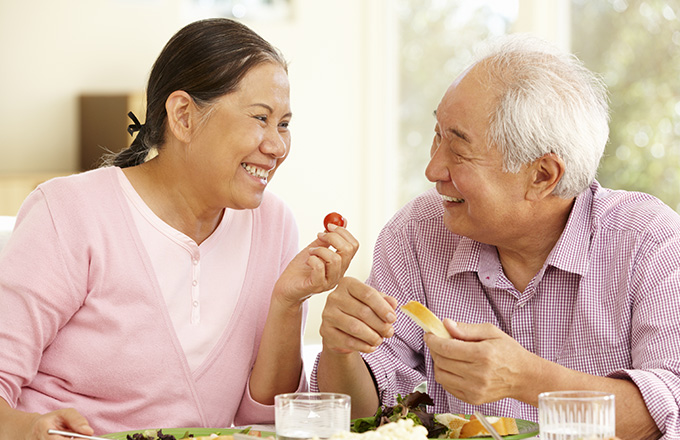 Slow and steady wins the race
Left untreated, hearing loss can affect a person's quality of life in many ways. Yet without even realizing it, you may be making it easier for someone not to seek help. Well-intentioned efforts such as repeating yourself or "translating" what others are saying
WHAT YOU CAN DO?
Talk to your loved one about their hearing concerns.
Gently remind them of their loss every time you "translate" or repeat something for them.
Recommend they visit a hearing professional or websites like

www.hearingsolution.com.my

to do more research and get their questions answered.
Offer to schedule and attend a hearing consultation with them.
Remind them they have nothing to lose and potentially everything to gain by seeing a hearing professional.
Don't be surprised if you get resistance
Unlike eyesight, when hearing changes, people are in less of a hurry to do something about it — with many waiting five to seven years before finally seeking treatment. Be prepared for pushback with these responses.
Q: My family doctor would have told me if I have hearing loss
A: Not true — less than 20 percent of physicians routinely screen for hearing loss during physicals.
Q: Wearing a hearing aid will make my hearing loss obvious.
A: Today's hearing aids are sleek and stylish or even invisible and certainly less noticeable than if you constantly ask people to repeat themselves, inappropriately respond, or don't respond at all.
Q: A little hearing loss is no big deal.
A: The fact is, studies have linked untreated hearing loss to stress, depression, social rejection, increased risk to personal safety, reduced earning power loss of cognitive abilities, dementia and more.