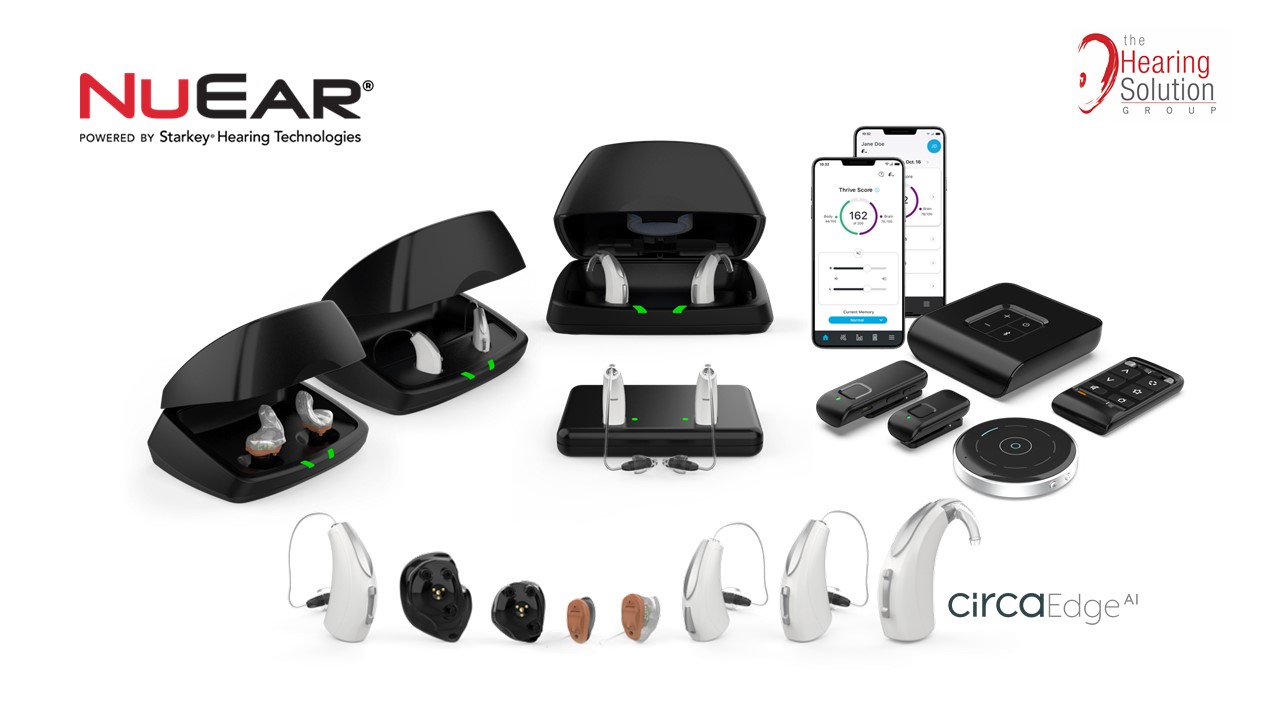 Circa™ AI, the world's first Healthable hearing aids with artificial intelligence and embedded sensors, addresses the deep connection between hearing health and overall health.
First and foremost, CircaTM AI is the worlds best hearing aid with unrivalled sound quality and packed with the latest features for improving your hearing in all environments. Also, it comes with countless smart features making it the perfect companion for all your hearing, health and lifestyle needs.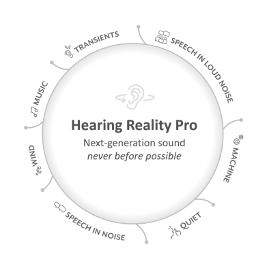 Hearing in a noisy situation is often the most challenging problem for people with hearing loss, even once they got hearing aids. Noise is what users define as unwanted sound, which may cause discomfort or uneasiness. Ideally, you would want to hear comfortably in every, even the most challenging environments.
Circa™ AI hearing aids are equipped with an automatic sound classification system, known as Hearing Reality™ Pro. This advance system is effective even in the noisiest environments filtering out unwanted noise and enhancing wanted sounds, leaving you feeling comfortable in loud and quiet settings while allowing you to enjoy unparalleled enhanced speech clarity.
Hear Better. Live Better.
Treating your hearing loss, not only will make you hear better but will provide you with many other cognitive and physical health benefits.
Circa™ AI hearing aids have built-in artificial intelligence sensor-based body and brain tracking features.
The built-in Body Tracking function counts your steps, measures your daily activities and movement. It has been shown to inspire and increasing daily activities among users continuingly.
Brain Tracking tracks the hours of hearing aid usage, the variety of sound environments and social engagement which may encourage you to have more social interactions to keep a healthy and active mind.
A healthy social life can reduce stress and prevent depression, leading to better brain health.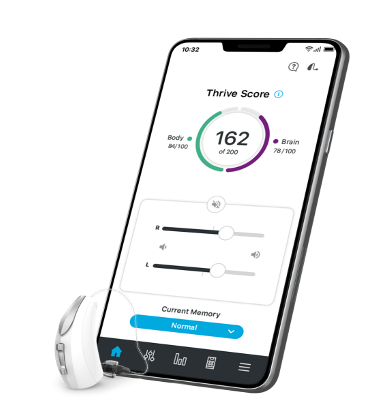 Our Audiologists  and Hearing Care Professionals  will individually program your chosen device, ensuring that you are always comfortable, and sounds will never get uncomfortably loud.
However, only you know how you want to hear in a specific environment or situation. Circa™ AI hearing aids allow you to adjust them to our preferred listening setting easily and uncomplicated via the Thrive App on your smartphone.
Once you customized your hearing for a specific situation or location, you can save it by creating custom memories. Not only that, you can link your preferred setting for a particular place, Geo-tag it, and whenever the GPS feature in your smartphone detects the specific tagged location your  Circa™ AI hearing aids will automatically switch to that program.
Circa™ AI hearing aid can also act as your Personal Assistant. Helping you taking notes (transcribe), translate up to 27 languages directly into your ear, discreetly notify you of incoming messages and even remind you of your daily schedule  (like taking your medicine).
Thrive Assistant is another excellent feature of Circa™ AI hearing aids. Just double-tap on your hearing aid, say a simple command and your Circa™ AI hearing aids will execute it.
You can change hearing aid volume, memories, conveniently ask questions to google, troubleshoot your hearing aids and accessory.
If you misplaced or lost your precious Circa™ AI hearing aids, you may quickly find them with the "Find my Hearing Aid" function.
Your Hearing aids last known location will be displayed in the Thrive App and once you are in the vicinity of your Circa™ AI hearing aids the App will guide you to them.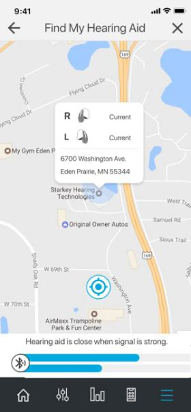 Falls and the direct and indirect effects, are a severe health risk the older you get. Chances for you to suffer a  fall increases with increasing degree of hearing loss.
If you suffer just a mild hearing loss (25dB), you are three (3) times more likely to have a history of falls. With every additional 10 dB of hearing loss, your risk of incurring a fall by 1.4 times of the original risk.
Falls can be very dangerous if not treated immediately.
Your Circa™ AI hearing aids will automatically notify up to three persons (significant others or caregivers) via a text message once it detects that you suffered a fall. The text message will prompt and alert your next of kin to check on you and get immediate help if you are injured from the fall.
This is a potentially a life-saving feature and is very important, especially if you are staying alone.
Watching television, having a phone conversation and attend an important meeting is no longer a problem with Direct Audio Streaming from Circa™ AI hearing aid. You will hear clearly, not disturbing others with minimal or without any background noise  at all.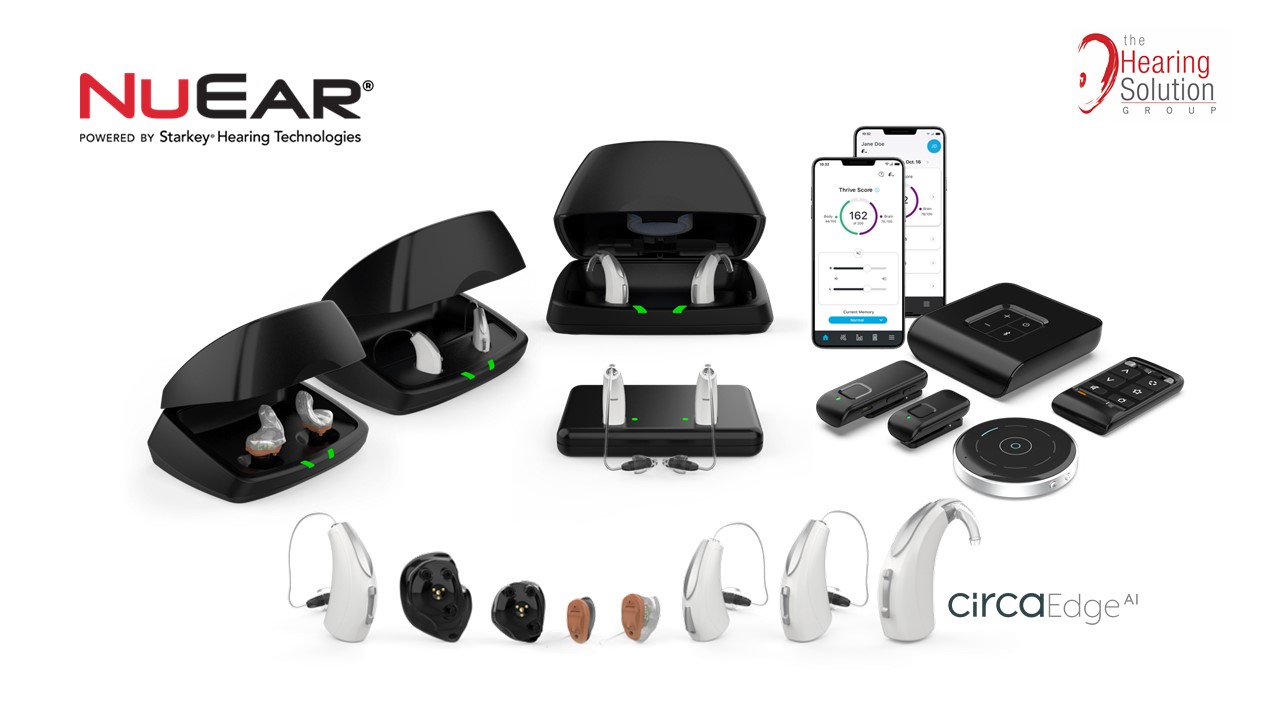 Your Circa™ AI hearing aids are the only available Hearing aids product family that comes with rechargeable option cross all styles. It takes only 3.5 hours to charge your hearing aids fully, and you can operate them for up to 22 hours, including 1 hour of good quality audio streaming.
The Hearing Solution Company Sdn. Bhd. is the exclusive importer and distributor of this sophisticated and state of the art health-able Circa™ AI hearing aids. We offer very competitive prices that will worth your investment for better overall health.
Contact us for free consultation and trial now!